GitHub vs. GitLab vs. Bitbucket: Bitbucket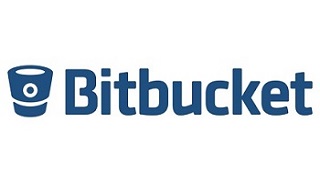 There are 3 most popular Git repositories used by developers globally. Let's look at advantages and disadvantages of each.
Bitbucket
Bitbucket is like GitHub. It has similar functions, but also has a slight difference. It is oriented more on the software development teams, rather than on developers individually, as its features allow free private repositories for developers or groups of developers. It also offers JIRA integrations, deep code review, and includes CI/CD. It also has a commercial version, but the prices are lower than those of the two abovementioned competitors, so it is business-friendly. Interesting feature of Bitbucket is a comfortable deployment model for software development groups.
Advantages:
An availability of free private repositories and pipelines build minutes for groups of developers of a smaller size (less than 5 people). Such groups have limitless repositories for free, as well as 500 build minutes. Small teams (up to 5 team members) get an unlimited number of free repositories and 500 build minutes. Talking prices, the Enterprise edition costs $5 a month per user, while GitHub offers their service for $21. .
Bitbucket has smart advanced search that understands the code you want to find. It uses a semantic search, when the meaning of the word you've entered has a higher priority than usages of this word or its synonyms.
Bitbucket has such possibilities, like IP whitelisting and double-step verification, which provide administrators with more managing solutions on who can review, push, or copy a private code repository, as well as cooperation with Atlassian ID and Google Login.
Bitbucket brings Trello by default, so you can begin with a cool free issue tracker, or you can leverage existing JIRA instance to activate deep integrations like automatic issue transitions and progressive agile workflows. Owned by Atlassian, JIRA and Trello are integrated all the time, from the creation of the branch to deployment. As JIRA tracks bugs within the Bitbucket, the status on findings is always updated.
The possibility of import of other Git projects from Excel, GitHub etc.
Special offers and process for students and teachers.
Works with the import of Git, CodePlex, Google Code, Mercurial, SourceForge, and SVN.
Such features, as Bitbucket pipelines, provide visibility through all the processes in your project at any stage. There is no CI server and no need to set it up. All the repositories, JIRA tickets, and statuses of the build are automatically synchronized.
Disadvantages:
Bitbucket isn't an open source; however, it works with such projects and free usage by OSS projects.
We will mostly talk about Git repositories, as they have proven to be the best for the development teams. So, let's figure out what contains a good repository.
Continue reading about Technologies
---