GitHub vs. GitLab vs. Bitbucket: Top 3 repositories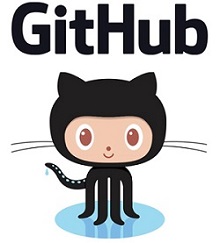 There are 3 most popular Git repositories used by developers globally. Let's look at advantages and disadvantages of each.
GitHub
GitHub is the most popular web service that allows to store git repositories and develop a project in teams. It helps to create particular control systems based on Git for users easily. GitHub gained such fame as it works with seamless version merges and splits the visualization tools and navigation tools through nonlinear programming history. As for now, GitHub keeps 50+ million open-source projects.
Advantages:
Lots of things make GitHub worthy of its success and 'fame'. Here is a limited list (that can be continued):
Following bugs. This feature was created thanks to the community and their input. It helps to enhance the software quality and check the software for bugs and keep track of the bugs found.
Fast search. The GitHub repository is structured in a very detailed manner. The project has good search and filter possibilities. Any user that has good command of search strings can find any line from the open-source code in this repository.
Community. According to the GitHub report from April 2017, this website has more than 20 million active users that share and communicate. The users create powerful and positive community with a sharing culture that encourages to improve skills and professionalism. Users can communicate, leave comments, and follow updates on different subjects.
Sharing. The code of the project can be stored in the repository, can be copied and downloaded as an archive to users' computer.
Cooperation. GitHub offers useful and practical features for team activities.
Integration. The projects with the code located in GitHub can be easily integrated to any other cloud-based services.
Works with Git, TFS, HG and SVN import.
Disadvantages:
Using GitHub is not absolutely free. To reach all the features and tools of GitHub, you should pay and upgrade your status as a Premium user.
Size restrictions. The size of one file can't exceed 100Mb, while the repository can keep 1Gb of data.
We will mostly talk about Git repositories, as they have proven to be the best for the development teams. So, let's figure out what contains a good repository.
Continue reading about Technologies
---