Mobile Skills Are Most Desired Among IT Professionals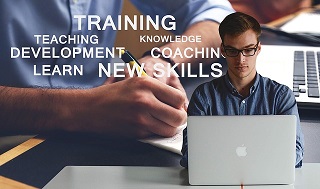 The era of web development being number one is not relevant anymore, as specialists with a wider scope of skills are now preferred.
Mobile skills are now the most needed and valuable for companies looking to employ in the IT industry, as a fresh report from Experis states.
The Tech Cities Job Watch report claims the need for direct hire IT staff with mobile skills peaked at 39% last year, defeating web development, which took first place before. The document also says there has been an impressive 26% increase in contractor positions.
Mobile positions for qualified IT personnel now cover 28% of all promoted in the UK in the third quarter of 2017, making it the top demand.
The report emphasizes that the growth in the amount of promoted jobs, direct hire salaries increased by 1% only, and day rates by 2%. The same situation is for jobs concerning big data and cloud-based solutions.
Though applications development is very popular these days, the numbers show it doesn't influence salary rate, and it doesn't increase. IoT has also exploded in the last few years, combining the work done by web and mobile professionals. These two branches of application development play a crucial role in providing innovations within organizations. However, the report says companies are trying to cope with the IT professionals' crisis in their own ways.
Continue reading about Technologies